On special occasions, people often give each other beautiful cards with good wishes or convey useful information. Corresponding to each holiday or special event, we will have different card templates with appropriate designs. Therefore, you just need to immediately pocket the typical pop cards for each occasion and you can have beautiful and impressive card templates right away. 
Important occasions to choose pop cards
Today, beautiful cards are used on many important occasions. Therefore, the design of cards also becomes diverse, rich in themes and designs. Below are card templates that are often used at important occasions.
The pop cards are for thank 
Beautiful thank you cards for extra sincere thanks. The gratitude will be even more special to the recipient when you give them beautiful and meaningful cards. The pop cards are one of the most prominent card trends today. So you can choose thank you cards to send deep gratitude to those who deserve it.
The pop cards on the occasion of the wedding
Wedding is one of the most important occasions in a person's life. Wedding cards are used to announce the good news to guests about the wedding day of the young couple and also as a card to send full wishes to the couple. These pretty pop cards will be very suitable for your wedding day.
The pop cards for birthdays
Birthday is also an indispensable occasion without beautiful birthday greeting cards. Birthday cards today are very diverse. In particular, the 3D card model is always loved and chosen first by many people. Therefore, you can choose this card template to celebrate someone's birthday or announce your own birthday party.
The pop cards for Christmas 3D
Christmas is also a time when people give each other wishes. A beautiful Christmas card in the style of pop cards will be very suitable.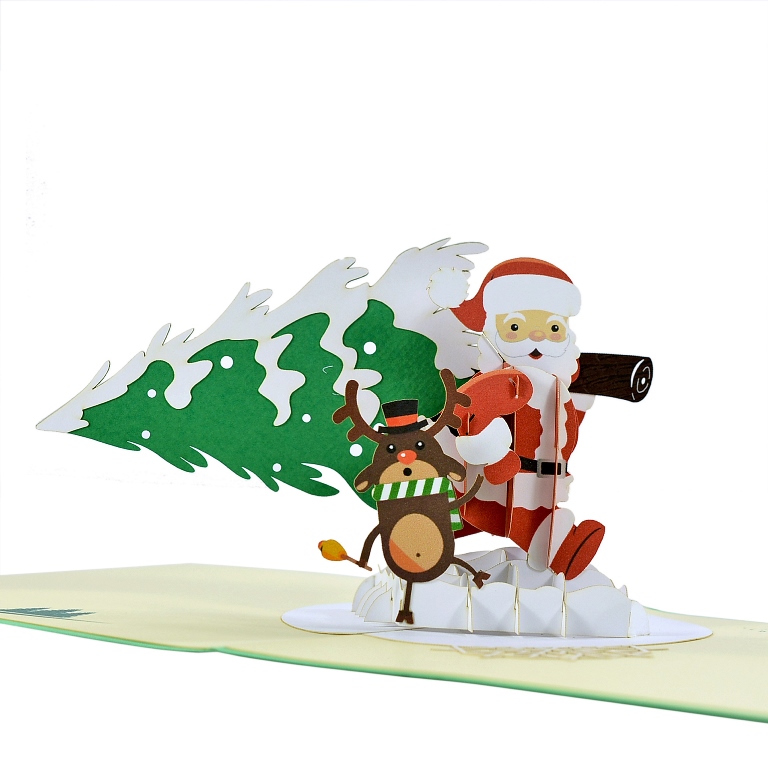 Mother's day greeting card
Mother is the one who loves us dearly, please give her meaningful greeting cards on Mother's Day. You can choose a sophisticated and sophisticated card design style and express meaningful messages such as pop cards to send to your mother. Surely your mother will be very happy and happy to receive this card. 
Address to buy reputable and quality pop cards
VIETNAM POP UP CARD AND HANDICRAFRS, JSC is always voted as the company that produces the most beautiful handmade cards today. Our card templates are increasingly diverse in themes and designs. In which, pop cards are considered as strong products of the company.
When you need to find beautiful card templates, you just need to visit the company's website. Below is the company's stock of beautiful card templates available, you can find beautiful card templates for all seasons, themes, … of the year.
The price of pop cards is also extremely cheap. The company also supports the design of card templates according to customers' own ideas, bringing the most satisfaction to buyers. 
If you are looking for a place to buy pop cards as a gift for your loved one. Then this is a reputable address and always gives you many choices.