Today, when the demand for searching and buying pop cards is increasing, it means that many 3D card models appear on the market, serving many different purposes. Because of the diversity and "on trend" of pop cards, many pop card manufacturers were born. So what to pay attention to when choosing pop cards and where to buy reputable Pop cards? Let's answer this question with HMG POP UP.
What is pop card?
Pop Card, also known as, 3D Card, Pop-up Card… this is a type of card developed from the famous Japanese origami paper folding technique. Pop-ups are officially called kirigami, "kiri" means cut, and "gami" means paper. 3D Popup Cards are also known by many different names such as 3D Cards, Pop-up Cards. Card covers are usually made from handmade paper with many different colors, 3D paper models will be hand cut or use laser cutting technology with some details to create interesting products. When opening the 3D card, viewers will be surprised with the 3D paper model appearing inside.
Unlike traditional flat cards that are mass-produced in industry, 3D pop cards are created mainly based on creativity along with skillful hands, meticulousness and diligence of specialized "artisans". Karma.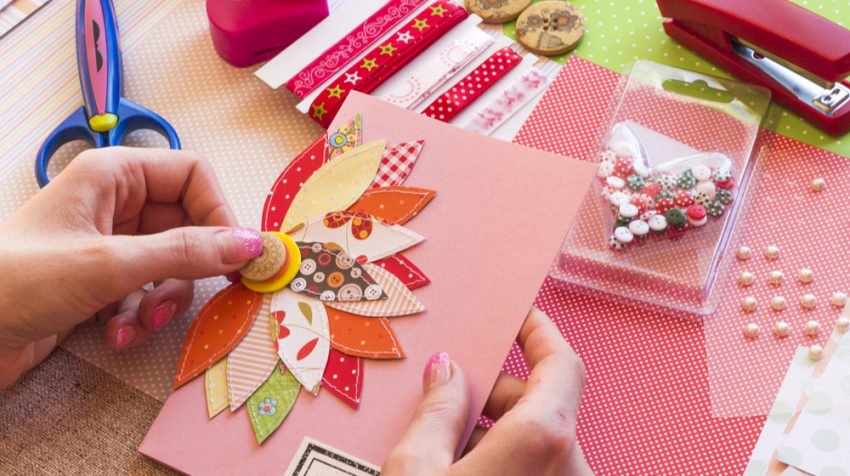 2. Notes when buying pop cards
2.1 3D card size
Normally, pop cards will have popular sizes of 15x10cm, 10cmx20cm… depending on the purpose of use and your preferences to choose the best pop card. If you are a person who likes simplicity, you can choose a pop card with a small and medium size, otherwise you can choose a 3D card with a large size to be able to record. many sincere wishes inside.
2.2 Color of the pop card
Pop cards come in all the colors you want, from bold colors that bring a joyful atmosphere to occasions such as birthdays and New Year's greeting cards to elegant, moderate colors suitable for weddings. solemn occasions such as Vu Lan's filial piety. As long as you request the color, HMG Popup is always ready to meet your needs.
2.3 Price of pop cards
Although pop cards are sophisticated and take longer to create products than traditional cards, the price is very affordable, suitable for the financial ability of most people, so it is always loved for creativity. and reasonable price. Currently, there are many card manufacturers that offer 3D cards at cheap or wholesale prices – the more you buy, the more good deals you can get.
3. Address to buy reputable pop cards
Currently, there are many addresses that provide 3D cards, but where to buy cheap 3D cards to ensure prestige and quality is an issue that many customers are interested in.
To own yourself the beautifully designed 3D cards with exquisite shapes at the most affordable prices, please come to HMGPOP. We are a unit specializing in the design and supply of top quality 3D cards on the market today.
HMGPOP owns a collection of 3D cards with diverse designs made from high-quality imported paper using modern equipment, laser cutting machines imported from the US to produce details and puzzle pieces. with exquisite paper to create the best products.
Cheap 3D cards at HMGPOP with various designs
We make embossed paper cards with many different themes such as: Birthday cards, Christmas and New Year floating cards, thank you cards, love floating cards and many other themes… for customers to choose freely. choose.
Come to HMGPOP now to choose for yourself the best quality cheap 3D cards. HMGPOP's staff is always ready to advise and serve to satisfy customers.
Contact Info:
VIETNAM 3D Cards And Handicrafts JOINT STOCK COMPANY
Address: Cell No. 03 Lot M08 Area A, Duong Noi New Urban Area, La Khe Ward, Ha Dong District, Hanoi City