The demand for using cards is increasing, not only in weddings and birthdays but now on any occasion, cards are used instead of words. However, where is the address that provides beautiful, quality and cheap cards for you in Vietnam? Surely this will be an issue many people are interested in when looking to buy cards. Let's find the answer about a popup card supplier From Vietnam in the following article. 
Trends people follow when choosing pop-up cards
Over the past few years, the trend of using handmade cards has attracted more and more attention from consumers. With products made meticulously, carefully showing the uniqueness and creativity, attracting many consumers.
Instead of choosing conventional card templates that are stereotyped and mass-produced, beautiful handmade card products bring a delicate and unique beauty full of creativity. The cards with 3d embossed images attract and impress users and recipients from the first word. You can keep them for a long time or display them in a very convenient glass cabinet, preserving the memories of your youth.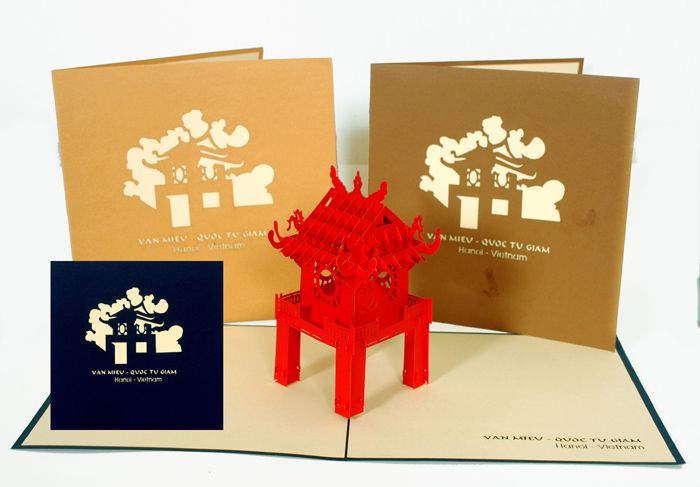 HGMPOP – Pop Up card supplier From Vietnam
HGMPOP is an acronym for VIETNAM POPUP CARD AND HANDICRAFRS, JSC. Proud to be one of the first established and pioneering units in the field of greeting cards today, HMGPOP offers customers a wide choice of beautiful card templates suitable for many purposes in life. Every day.
Coming to HGMPOP, customers will experience outstanding advantages that are not available at any other address.
A variety of beautiful card templates such as wedding cards, birthday cards, birthday cards, thank you cards for you to choose.

You can order your own design here because we have a team of good and creative designers who always capture the new trends of the market to provide you with the best and most beautiful card designs.

The unit produces and supplies cards to the market without any intermediary, so the price of the cards here is extremely good and highly competitive. When buying in large quantities there will be attractive discounts, many attractive promotions for consumers.

The card material is carefully selected and is high-grade paper imported from abroad, so it is safe for the health of consumers.
Because of the reasons on HGMPOP, it is always trusted by many customers to choose and use the product. 
Popular products at Pop Up card supplier From Vietnam
Currently at HGMPOP, there are countless beautiful card templates with a variety of themes and designs for you to choose from. Examples of cards include the following:
Birthday card

Nice thank you card

Wedding invitations

New Year greeting cards
Depending on the needs, purposes as well as the recipient of the card, you can choose a suitable and suitable card template for yourself.
To contact to buy beautiful quality, cheap cards, please contact immediately via the website or hotline for the earliest advice and quotation. Hopefully with the information shared above you will know the reputable and quality popup card supplier From Vietnam. 
>>> XEM THÊM: Instructions for designing and making greeting popup cards for birthdays