The line between originality and singularity can sometimes be confused with each other. Therefore, the making of unique and fancy 3D popup birthday cards needs to pay attention to some points such as: 
3D popup birthday cards need to match the content, and the purpose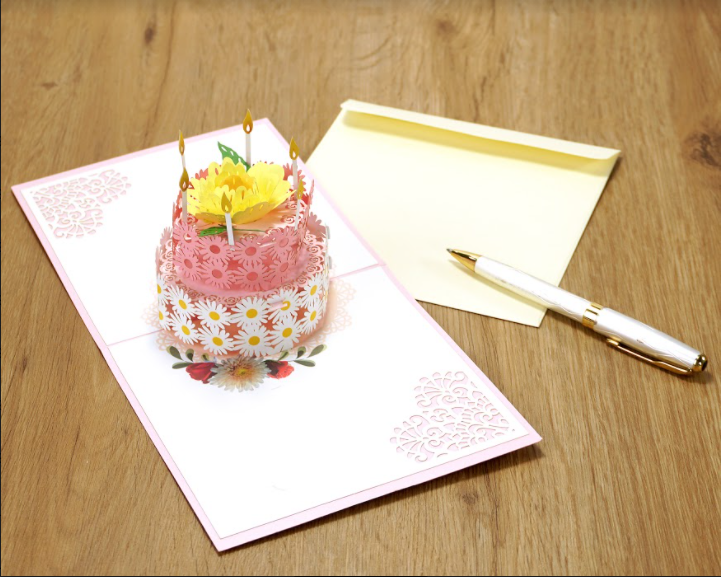 On the occasion of birthdays, people always want to win many good things for the person whose birthday is born. Therefore, the meaning and content of the card no matter how unique it is, should aim for the good. 
3D popup birthday cards should avoid inappropriate images
Images that are considered inappropriate here are often of an unhealthy nature, causing negative psychology to the recipient, or not being beautiful.
In addition, it is necessary to capture and understand the mentality of the recipient to choose an image.
3D popup birthday cards should be age and gender appropriate
Each different age will need to choose suitable images and content.
If the recipient is a young person, choose a dynamic, youthful and cute image. Elderly people should choose pictures of luxury or humor …. 
Suggestions for birthday wishes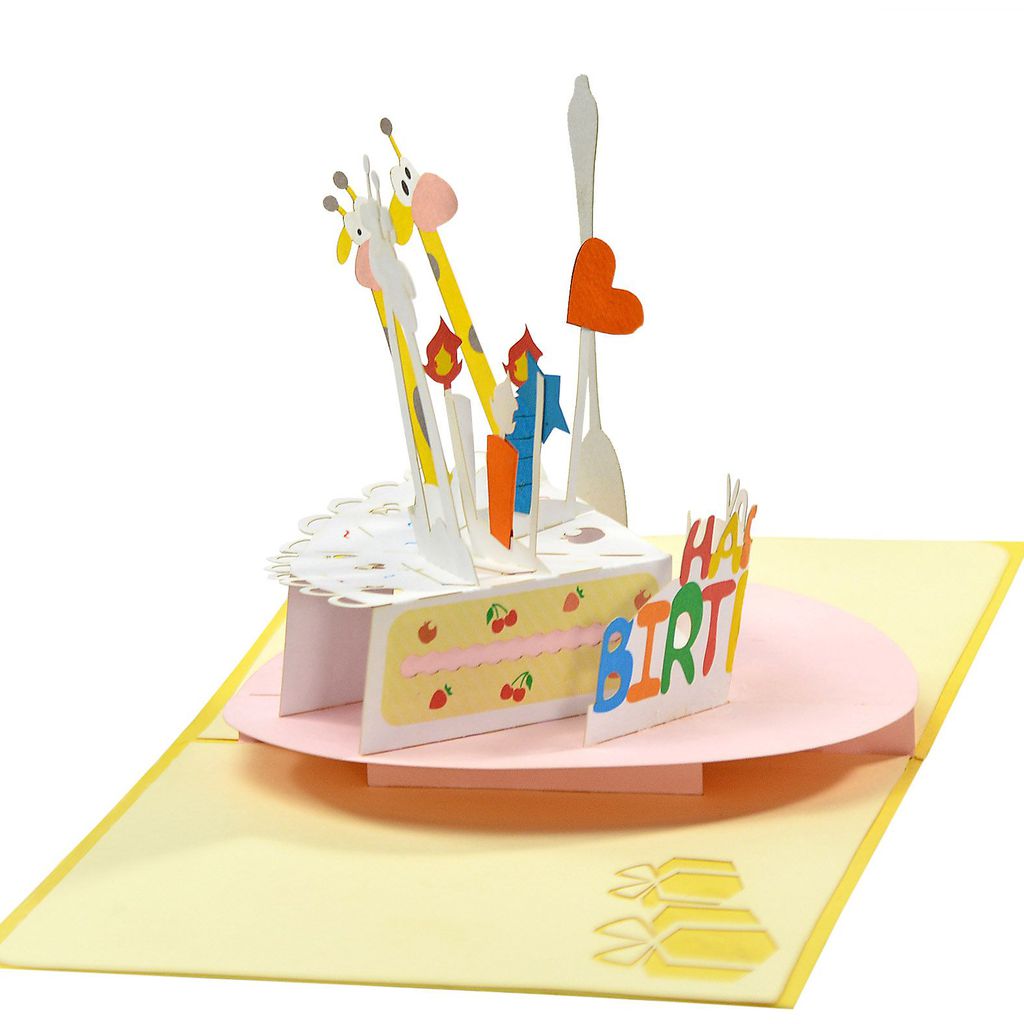 "This day many years ago, a little girl (boy) cried a lot to welcome her to give birth. And today she is you, please smile a lot to see that every second, every minute brings you happiness. And I want to tell you: Happy birthday and success in your new age! " 
"Happy birthday! Happy Birthday full of love and laughter, more age, more happiness, more fun "
"Let my deep wishes always be with your wonderful life. I hope next year you are always healthy and smooth at work. Happy Birthday! "
Some information about handmade gifts
Viet Nam Popup Cards And Handicrafts Joint Stock Company is proud to be the leading supplier of 3D popup cards in Vietnam. 
We always listen to the needs of our customers, giving the first priority to the reputation and quality of our product and service.
Different from traditional flat cards, our 3D cards are sophisticatedly and exquisitely designed. The main material is high-quality art paper that not any kind of paper can meet.
Undergoing meticulous and manual production, each product is an exquisite and unique popup card, impressing people right from the first time of opening the card.
Competitive Advantage
We have a design division with a team of highly qualified staff, meeting all the diverse and complex design needs of customers.
Product Quality 
With the motto that product quality is the most important criterion, each card, after assembled, will be thoroughly tested before packaging.
Process of Packaging
With more than 7 years of experience in setting up and operating the packaging process, we have the best way to minimize product damage during transportation.
Customers Care Service
If any card is damaged due to manufacturing errors, we will make new cards for customers. If product quality is affected during shipping, we will always be with customers to solve the problem.
Hopefully, the above information is helpful for your choice.