Every couple wants to own a luxurious and impressive wedding invitation template. Wedding invitations not only provide information about the date, time, location, and information of the two families. It is also a testament to the love the two have for each other. In addition to paying attention to the content of the wedding card, you also need to pay attention to the color of the card. To be able to choose the color of the card, please follow our article below to find the right color!
What does the color of the wedding card mean?
Wedding invitation colors have different meanings and messages. So, before deciding to choose a wedding invitation template, you should take the time to learn and choose the right color.
For young couples, they will often choose cards with bright, modern colors and outstanding patterns. Besides, there are some couples who prefer lightness, with traditional colors. But if you are not sure what color to choose, you should choose a solemn, elegant color that is suitable for all guests. Here are some suggestions for wedding invitation colors: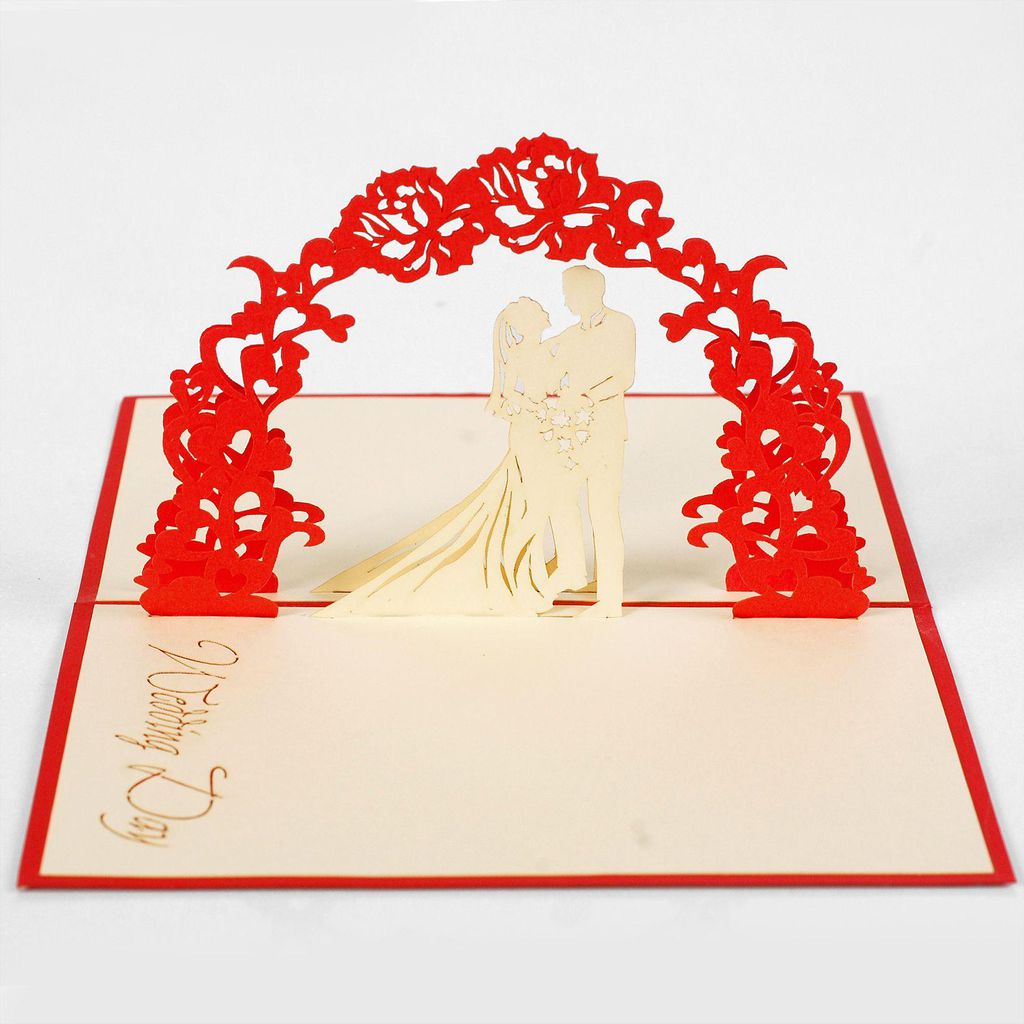 Red wedding card
Red wedding invitations are known to have traditional colors and are commonly used for the wedding day of most couples. The red color symbolizes luck and brings happiness and joy. In addition, it also shows the burning love of couples.
Purple wedding card
Purple is the color of loyalty, symbolizing an ironic love. But besides that, purple also represents tolerance and nobility. The couple will have a romantic love, with feelings, nostalgia of love.
Pink wedding card
Pink wedding cards will represent a sweet, romantic, gentle love. People often say love is pink. Pink color also makes the card more luxurious and noble. If you are getting married in the spring, choose this pink card! Because this card will show lightness and is suitable for cold spring and fresh love.
Yellow wedding card
Yellow is also the color chosen by many couples, this is considered the main color for wedding cards. Yellow color symbolizes luxury, wealth, expressing the joy and happiness of each couple. Gold wedding invitations are both striking and luxurious, you can ask for glitter on an attractive pastel gold background.
Where to buy reputable and quality wedding cards?
Currently, there are many units that provide wedding invitations and color advice for couples in need. However, choosing a place to design a beautiful card is what makes many couples wonder. VIETNAM POPUP CARD AND HANDICRAFTS, JSC – one of the prestigious addresses, providing quality cards chosen by many couples.
With many beautiful and luxurious wedding card designs, it will definitely make you have more suitable options. In particular, the consultant will also assist you in choosing the color and design of the card according to each person's ideas and preferences. The selection of cards as well as the colors of the cards at our company will surely make you satisfied with the quality and service here.