On every holiday or a special day, people will choose gifts for their loved ones. It could be a gift of great value, or it could be a spiritual gift. However, regardless of the gift, giving a pop up card with meaningful wishes will be the choice that you should not ignore. Or let's find out what type of pop up card are available for special days through the information shared below. 
Meaning of pop up cards for special days
As mentioned, pop up cards are not gifts of material value. However, it brings great spiritual values ​​to everyone. Previously, the 3D cards were not used by many people, they were just decorated cards normally. But then many people learned and made pop up cards with many special details.
Everyone who looks at them is extremely excited about these gifts. Inside will be details regarding the special days people will be giving gifts. Examples include birthday cake, heart, grass, flowers, Santa claus, and many more images. Through those cards you will write greetings, thanks. Besides that, there can also be words of love from the heart. From these meaningful texts, the receiver will feel the sender's sincerity. Every love story will start, they will give more love to you.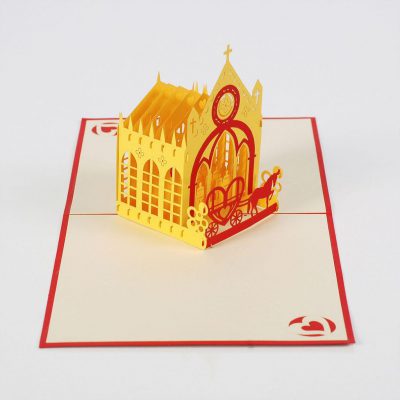 Synthesize the popular types of pop up cards 
On the market today, there are also many types of cards that you can choose from. Each product hides the uniqueness, creativity, meticulousness and the mind of its maker. Create a unique beauty and uniqueness in each publication and also bring a deep value. They can be given as a standalone gift or used to express greetings when given with other gifts. There are some models that stand out more and are more suitable for each holiday. Find out and choose for yourself the most beautiful and meaningful card.
Pop up card for Valentine's Day
These days are for couples who love each other so there must be romantic details. You can choose from 3D heart-shaped cards. Besides, it can also be the shape of chocolate to give to someone you love. Surely these cards will help the couple increase.
Pop up card for birthday
The 3D cards for this day are no stranger to anyone. Inside are decorated in the shape of colorful birthday cakes. Or can also decorate any details suitable for the age of the recipient.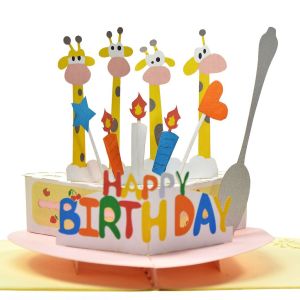 Pop up card for Lunar New Year
It is a very meaningful gift from New Year to spring, with golden apricot petals adorn your lovely card, and will be a gift full of people who receive it. The inside will be decorated with apricot, peach blossom with many colors or the shape of the lucky money. This is a must-have gift on important Tet holidays. 
Pop up cards are now very popular for people as gifts during holidays. Hopefully, through the information introduced above, you will have more choices when learning about gifts.