On birthdays, the use of 3D popup birthday cards is very common and necessary. There are more and more ideas to create beautiful, creative and unique card templates that impress everyone. So now there are 3D popup birthday cards that everyone loves. Join us to find out through the sharing below!
Meaning of 3D popup birthday cards
Unlike ordinary birthday cards, 3D popup birthday cards are a completely new design. It is meticulously crafted by the manufacturer with vivid images and diverse textures.
Every popup card is not simply a greeting card. Inside it contains good wishes and meaning. It is the perfect gift both physically and mentally.
3D popup birthday cards are not just a gift it can be a display item due to its unique design. Giving 3D popup cards to your loved ones on their birthdays also shows your love and care for them.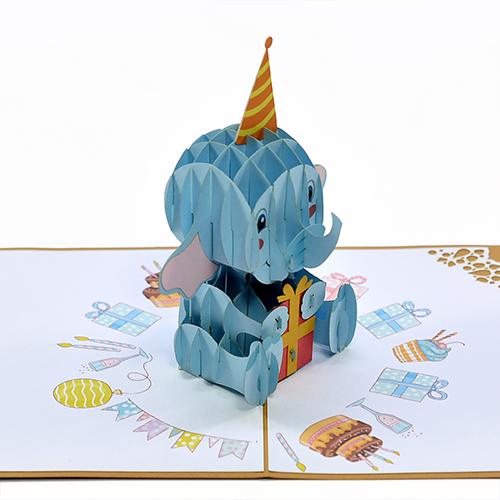 Some of the hottest 3D popup birthday cards templates
3D popup birthday cards shaped like birthday cake
Obviously, on a birthday, it is always the most appropriate to give gifts related to the party. Therefore, choosing 3D cards with images related to birthdays is appropriate. Cake is always the first thing people think of.
3D popup birthday cards in the shape of a 2-tier birthday cake will be impressive when opened. You can refer to the selection of red, blue   card background and white cake covered to look very eye-catching.
3D popup birthday cards with words HAPPY BIRTHDAY and gift 
On the card with the words "Happy Birthday" will help best show that this is a birthday card. Small gift boxes will show more interesting birthday meanings.
With this card, when giving it to others, it will help you express your wishes to the person who is loved by everyone. In addition, there are gift boxes as desired for the giver of a surprise.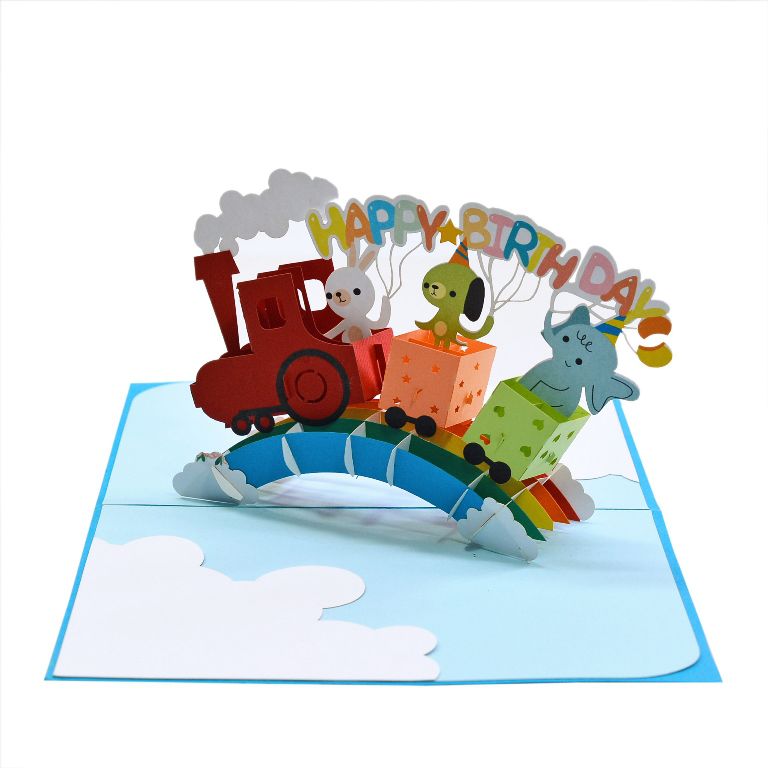 3D popup birthday cards with colorful balloon pattern 
On the occasion of the birthday, the choice of balloons to decorate the party is often used by many people. Therefore, birthday cards often use balloons to make 3D popup birthday cards. They create excitement and enthusiasm.
You can choose a card with colorful balloons. This 3D card makes an impression when people open it. The floating beam of balloons looks like they are flying freely in the air, which is very interesting.
3D popup birthday cards with bright stars
3D birthday cards designed with bright stars that look like a galaxy will make you extremely impressed. This star strip is meant to make everyone's birthday dreams come true. That's why many people often love choosing this image that both looks eye-catching and has a special meaning.
This image requires ingenuity and feats, so not everyone can do it. You need references from many different manufacturers.
3D popup birthday cards are unique and great gifts for loved ones. It carries many meanings and shows affection for the recipient. Give meaningful gifts to your loved ones on important birthdays.