Modern pop up cards are appearing more and more in many events, which are loved and chosen by the majority of people. They are popular for their unique and novel designs with special motifs and vivid images, but also as a means to help people express their feelings, extremely thoughtful gifts for relatives, friends or family. even lovers. So let's explore the advantages that the pop up card gives people to become so popular.
Current favorite pop up models
New Year Christmas pop up card
On special meaningful days such as New Year or Christmas, if we use pop up cards with delicate and elegant images and give each other good wishes and feelings, it is really a great thing. meaning. This is a simple and small gift but contains a lot of special affection and sincerity.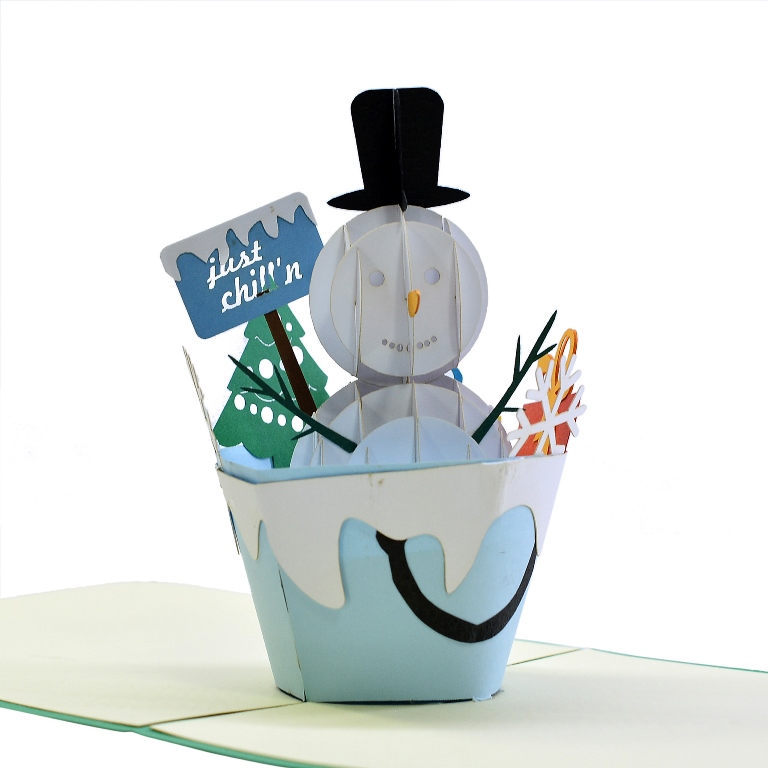 Realizing that, the Christmas New Year's pop up card models are designed to be very diverse and flexible with many images associated with this event, so everyone can freely choose the models they like.
The pop up card for birthday
In addition to the gifts for the recipient, if you include a lovely, small pop up card, it will be an indispensable accessory to help you leave your best wishes and sincere feelings. Gift for anyone on their birthday.
Love pop up card
Pop up love cards are a great choice for couples who are in love or even husband and wife together. This card model is very popular today because they help people express their sincerity and love to the recipient.
Pop up card for wedding
To make a difference, subtlety and express your own style in your own wedding ceremony, a pop up card will be the perfect choice for the soon-to-be-married couple. With this beautiful and attractive pop up card model, couples have the opportunity to come up with their own ideas to get the best wedding invitation templates.
Pop up card with outstanding features
Nowadays, pop up cards have become a trend when many customers choose this type of card to use for their purposes. At VIETNAM POPUP CARD AND HANDICRAFTS, JSC, customers will be spoiled for choice of cards with different designs. Many beautiful card templates will suit each customer's needs.
Pop up card has an attractive appearance
It cannot be denied that compared to a normal hard card, the pop up card is much more aesthetically pleasing. Because they are composed of realistic 3D images, many people will have a first impression.
Pop up cards convey information or messages
Like traditional cards, pop up cards are also used as a way to convey information or messages to the recipient. Bou expresses everything in a meaningful and subtle way through eye-catching 3D images.
Those who receive the card will understand the meaning that the card brings. If it is a wedding card or a party invitation, they will easily grasp the information through the images and content on the card. For birthday cards or gifts on a special day, the recipient will also easily understand the sender's heart.
Pop up cards have many practical applications
For many people, they always want to cherish the gifts they receive, so they always try to keep them carefully. For pop up cards, you do not need to be too complicated in the maintenance process. You just need to leave them in a dry place, then you can use them as a small decorative item for a long time and sustainably. 
Currently, the pop-up cards offered by manufacturers are extremely diverse with many images, styles, and colors suitable for each object and holiday. You can come to VIETNAM POPUP CARD AND HANDICRAFTS, JSC to find yourself the most suitable product.