On special days, couples will want to be together and give each other the most meaningful and sincere gifts. That is the way to make them warm up their love so that they can stick together forever. Whatever gift you choose, don't forget to include a handmade card to write your sincere wishes on it. Currently on the market there are many ideas about handmade cards that you can learn through the sharing below.
The meaning of making handmade cards for your lover
Those who love each other will be the one who always accompanies and overcomes the ups and downs in life, memorable milestones. There is no need for an occasion to surprise your lover by making 3d cards that will convey to you the most sincere meanings and wishes to thank you for appearing in your life.
Material gifts can be great, but spiritual gifts are meaningful and long-lasting, such as handmade cards. You can give cards to your lover on holidays, anniversaries, birthdays, .. will be extremely special and meaningful. Nowadays, handmade cards are also very popular, so you can buy them in many places such as souvenir shops, handmade shops, .. to give to your loved ones.
Some ideas for making handmade cards for lovers
Twisted wedding card
With simple colorful cards, you can create twists and turns into unique flower and heart shapes. Then alternate with other shapes to create a cute handmade card for your lover.
Heart card
Heart-shaped cards with many images and special designs will be a smart choice for you to give to your partner. It is likened to your love for your lover who is always passionate and passionate.
Birthday card for 2 lovers
With the image of two people in love shown on the card, it will be extremely meaningful and unique to give to the other half on birthdays and anniversaries. Make your lover's birthday more meaningful and special by making your own card to give to your lover.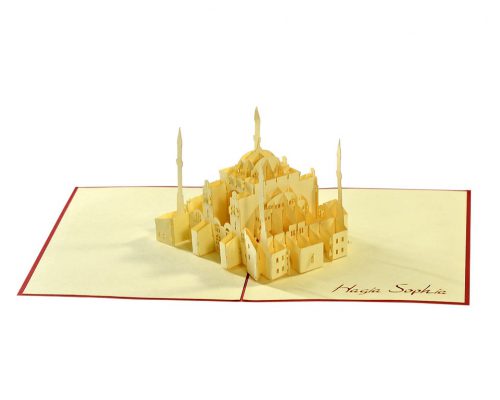 Buy cheap and reputable handmade cards
Not everyone has time to make a lovely and special card for their lover. Therefore, finding a supplier to sell handmade cards with a variety of attractive prices is something that many people are interested in. Come to VIETNAM POPUP CARD AND HANDICRAFTS, JSC to buy quality, beautiful, attractive products at cheap prices for you.
The company has a very talented design team, and is equipped with the most advanced machines and production lines. That's why all of our products are of the highest quality in the market. And you are completely assured when choosing cards produced by the company as gifts for friends and loved ones.
If you have a need to buy good and quality handmade cards, please contact VIETNAM POPUP CARD AND HANDICRAFTS, JSC right away for advice, choosing a beautiful card template to give to the people you love the most. Just a small gift can easily help keep your relationship much better.