Traditional cards have no longer attracted the tastes of customers in modern society. Customers tend to look for new and more attractive products. 3D pop-up cards are becoming "hot" and very popular in recent years. So are you curious about the pop-up card manufacturing process? And where is the most prestigious address for manufacturing Vietnam popup card? Let's find out through the information in the article below. 
Learn the production process of Vietnam popup card
Pop-up cards are meaningful gifts for holidays, Tet and special important days such as weddings, birthdays, Christmas, etc. The production process of Vietnam popup cards will include the following steps:
Come up with ideas
The first and most important step is to come up with a design idea. Why say this is the most important step? Because all the stages behind will follow this original idea and it determines how the card is created, how meaningful it is and in what context?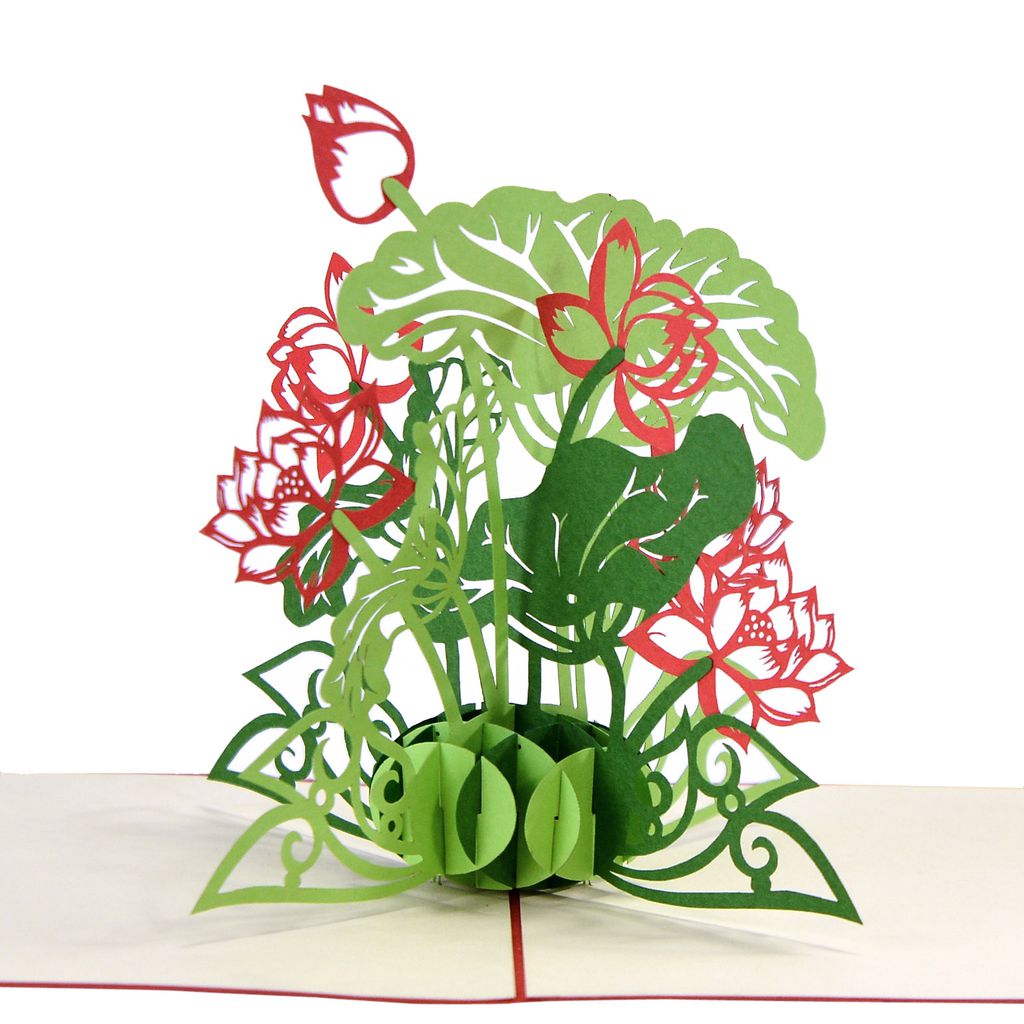 Sketch on the software
After completing the next design idea, the Designers will perform a sketch of the idea on the software. The card is not like many other cards, but due to its own characteristics, it is necessary to outline all the corners of the model to give the most perfect image.
Finalize the design file and color up the sample
In the process of producing popup cards, this is also an equally important step. In this step, the Designer will have to make sure that the car is beautiful, the eye-catching colors impress the viewer from the first time they meet the eyes.
Complete File Sorting for browsing
After completing the design file to color for the Designer template, continue to send it to the Leader for approval. In case you need to edit, you will edit it as required or if you don't need it, you can start cutting the template according to File.
After completing the cut, the Designer will assemble and re-systemat the puzzle pieces, then glue and put the puzzle pieces together to complete the model. Leader conducts the final review to sew the model into the lining, glue the lining and cover to complete the embossed card according to the original design idea.
After completing the card, it is saved as a sample and transferred to the production room to proceed with the production according to the order placed. 
Prestigious and professional production address of Vietnam popup card
The Vietnam popup card is increasingly popular and the customer demand for this product is also increasing. VIETNAM POPUP CARD AND HANDICRAFRS, JSC is confident to be the leading prestigious professional 3D floating card design and production unit in Vietnam.
With a team of experienced staff, VIETNAM POPUP CARD AND HANDICRAFRS, JSC has designed thousands of card templates to meet the needs of domestic and foreign customers. Modern machinery and equipment, production processes strictly comply with standards and are thoroughly checked at every stage.